Sustainable Fibre and Circularity Support Under The European Clothing Action Plan
Between 2015 and 2019, sport apparel brand Peak Performance reduced its collection's average water footprint by 34 percent and their average CO2 footprint by 13 percent, as a result of the fibre strategy developed during European Clothing Action Plan.

The Project
Peak Performance is a leading sports apparel brand with an ambitious sustainability agenda. The company took part in the European Clothing Action Plan, which aimed to adopt circular approaches to clothing in collaboration with 13 brands across Europe.
Peak Performance worked with Anthesis on the area of sustainable fibres, to increase the uptake of environmentally sound materials and reduce negative impacts.
Anthesis role was to support ECAP participants such as Peak Performance in developing evidence based strategies to support the uptake of more sustainable fibres and, consequently, reduce the environmental impact of clothing being sold within the EU market.
Key Services Delivered
Our experts followed a structured approach to provide support with the main interventions being:
Establishing a baseline fibre mix and footprint
Delivering an interactive strategy workshop
Outlining current fibre mix and associated environmental impacts
Raising awareness of sustainable fibre alternatives, innovations and trends
Initiating the development of a sustainable fibre strategy
Ongoing, bespoke support to enable implementation of the sustainable fibres strategy
Tracking progress through conducting midterm and endline footprint reports, assessing uptake and improvement potential of more sustainable fibres.
"Being part of the ECAP project has increased our understanding of our fibre footprint, and helped us set clear goals and start tracking against them. We have a much clearer picture about what we need to do to convert unsustainable materials into better options."
Åsa Andersson, Sustainability and Quality Manager, Peak Performance.
Key Project Outputs
In addition to the fibre strategy workshop and footprint reports, circular economy experts from Anthesis also produced a report on bio-based materials in the apparel sector for Peak Performance. Some of the findings from this research provided inspiration for an Op-Ed in the renowned industry journal Apparel Insider.
Contact us
We'd love to hear from you
Anthesis has offices in the U.S., Canada, Colombia, the UK, Ireland, Italy, Germany, Sweden, Spain, Andorra, Finland, China, the Philippines and the Middle East.
[hubspot type=form portal=3887711 id=615ca462-bdcc-4537-8360-ec12f2372585]
Biomaterials: Fashion's Future or Passing Fad?
Demand for fast fashion is rocketing at just the same time that consumers want the apparel industry to reduce its environmental impact. It's a dilemma, but are biobased materials the answer? By Claudia Amos and Georgie Edwards. 
Synthetic leather made from mushroom roots, nylon processed from castor oil and fabrics spun from spider silk. A slew of novel materials has hit the market in recent years, aiming to give brands more environmentally-friendly alternatives to traditional fibres.
These innovative new textiles have been welcomed by high profile designers and retailers who are blazing a trail for the wider industry and bringing them to the attention of consumers.
Among the leaders has been H&M, which every year since 2010 has unveiled its Conscious Collection, a range of clothes and footwear created from unconventional materials that aim to drive down fashion's environmental impacts. This year, the collection featured fabric developed by Italian company Orange Fiber that is made from, as you might expect, citrus fruit waste.
Stella McCartney's best-selling Falabella bags, meanwhile, are made from alter-nappa, a faux leather whose coating is processed using over 50 per cent vegetable oil. The North Face has released a prototype ski jacket made from a synthetic version of spider silk, one of the strongest and most flexible of all natural fibres. Although still in development, the potentially revolutionary fibre is produced by genetically altered bacteria.
The rise of biobased alternatives
What all these fabrics have in common is that they are part of a growing family of products known as biobased materials.
The range is evolving all the time. It includes among others Piñatex, a faux leather fashioned from pineapple leaf fibres. Mycelium is another alternative to leather, produced from the roots of mushrooms. Among the best developed biobased materials are bio-polyesters and bio-nylons, with variations processed from corn starch, castor oil and a range of other plant-based raw materials.
For some of the new biobased materials, one of the environmental advantages is that the journey from crop to fibre can be more efficient than traditional production processes – meaning less water, less energy and lower carbon emissions. For example, according to the London Textile Forum biobased polymer fibres like nylons are generally considered to contribute much less in carbon emissions compared to conventional polymers. During the crop phase they act as a carbon sink, reducing life cycle carbon emissions by as much as 60 percent. Like all plants, as crops grow they absorb carbon dioxide from the air.
Some brands are also taking steps to ensure that their feedstocks are more fully sustainable. Gap, ASOS, Arcadia and H&M are among those signed up to Fashion Loved by Forest, a programme run by not-for-profit environmental group Canopy that commits companies to sourcing fabrics that do not contribute to deforestation. For fans of the new alternatives to traditional leathers, meanwhile, the main appeal is clear: often described as 'vegan leather', they feature no animal products.
Are alternatives always the answer?
It's easy to understand this mounting desire from both brands and consumers to see fashion reduce its environmental impacts. Every year the industry produces an estimated 92 million tonnes of textile waste and is responsible for 20 percent of the wastewater produced worldwide and ten percent of global carbon emissions – more than all international flights and shipping combined. Biobased materials offer a way to start addressing these huge challenges.
But it's worth noting that some of fashion's best loved fabrics, like cotton, silk and wool, have always been 'biobased'. The fact that the industry is looking for alternatives is a sign that the sustainability impact from biobased materials may not be quite as straightforward as it appears. The reason is that sustainability is about looking in detail at every stage of a product's life cycle, from raw materials to manufacturing, transport, use and disposal.
When it comes to raw materials, although biobased fabrics can be made from sustainably sourced feedstocks or the waste from other industries – like orange peel or pineapple leaves – they can also be made from specially planted crops. These might be seeded on land that could otherwise be used to produce food for the world's growing population. Where the crops are grown and how they are transported can also have a significant impact on how sustainable they are. Plus, agriculture doesn't always have the best record on sustainability, relying on high inputs of chemical fertilisers and pesticides, and potentially sucking in large amounts of water and releasing pollution to both the soil and watercourses.
Manufacturing the raw materials into finished biobased materials can also be less benign than consumers might think. Complex chemical processing is sometimes required. Even when the biobased fibre is ready, it's often blended with other fibres to produce the finished fabric. These may themselves be the product of complex manufacturing that falls short on sustainability.
With the raw materials sourced and the finished biobased materials manufactured, they are ready to be turned into new dresses, handbags, shoes and other apparel and sold to consumers. But for sustainability, a key concern is what happens to these products when they reach the other end of their life cycle – in everyday terms, when people are ready to throw them away.
Consumers could be forgiven for thinking that because biobased materials start with things like vegetable oil or mushrooms, they should be easier to dispose of than traditional fabrics. Just chuck them in the compost bin, right? Sadly, it's not so easy. PLA, for example, is a type of biobased polyester made from corn starch that only biodegrades when exposed to high humidity and temperatures over 60 degrees. Many other biobased fabrics are mixed with non-compostable elements like plastics during manufacturing. The upshot is that many biobased materials are currently difficult to compost using existing waste management services.
Maybe they are at least easy to recycle? Unfortunately, the chemicals and constituents that are often added to biobased materials mean recycling them is rarely straightforward. So far, experts have little experience of working with these materials and products to determine their impact on the environment.
Even materials that may be theoretically recyclable may not be recycled in practice. In many cases, biobased materials have not reached 'critical mass' to trigger a change in how we collect and manage them as waste products.
Exactly what defines a biobased material is contentious. According to the European Committee for Standardisation they must be wholly or partly derived from biomass, such as plants, trees or animals, and they can have been physically, chemically or biologically treated. The main point of debate centres around the proportion of biomass content in the materials, since even materials that are only partially derived from biomass can still be labelled as being biobased.  
It's not as simple as it seems
Biobased materials turn out to be complicated. The industry needs to communicate very clearly to people where the material comes from, how much biobased matter is included, and that recycling them can be challenging.
In fact, it may turn out that other options are more sustainable than biobased materials. One alternative is fabrics that contain fibres made from recycled plastics, like PET bottles or packaging. These have the advantage that the recycling systems and expertise they need is better developed. That's why brands like The North Face, Vaude, Stella McCartney and H&M are pursuing both biobased and recycled materials, hoping to source sufficient materials to make an impact and learning alongside consumers which path might turn out best for fashion.
So while there are definitely some plus points to biobased materials the story is not as simple as it might seem.
And that's really the point. The environmental challenges facing an industry as big and fast moving as fashion are bound to be significant. The answers are multiple and complicated. But new ideas, coupled with detailed analysis and understanding, can move us forward towards a more sustainable future.
Even if biobased materials are not on their own the answer to making fashion sustainable, they signal a growing willingness from some of fashion's biggest brands to make major investments in tacking the challenges of sustainability.
Claudia Amos is a technical director specialising in waste at sustainability consultancy Anthesis. Georgie Edwards is a consultant with Anthesis specialising in fashion. 
This article first appeared in Apparel Insider, July 2019.
Contact us
We'd love to hear from you
Anthesis has offices in the U.S., Canada, Colombia, the UK, Ireland, Italy, Germany, Sweden, Spain, Andorra, Finland, China, the Philippines and the Middle East.
[hubspot type=form portal=3887711 id=615ca462-bdcc-4537-8360-ec12f2372585]
Strengthening the Sustainable Apparel Service Offering at Anthesis – Part 3: MADE-BY
In this three-part series, we highlight Anthesis' acquisitions of 2019 through the lens of the relevant skills, tools, and projects of each company for our textile and apparel clients. 
This final blog of the series introduces sustainable apparel advisor, MADE-BY. View parts 1 and 2 of the series here and here. 
Earlier this year, Anthesis acquired key assets from award-winning not-for-profit organization, MADE-BY, a well-known sustainable apparel organization with a mission to make sustainable fashion common practice.
Established in 2004 in the Netherlands, over the years MADE-BY has worked and partnered with a diverse range of well-known apparel brands, retailers and industry stakeholders from across the UK, Europe, USA and Asia to support them to improve environmental and social conditions within their supply chains and to develop more sustainable collections. Previous clients include ASOS, H&M, Hugo Boss, G-Star, Primark, Ted Baker and Tommy Hilfiger.  MADE-BY also led the development of widely used industry benchmarks such as the Environmental Benchmark for Fibres and holistic strategy and performance frameworks such as MODE Tracker.
"Anthesis hopes to continue the mission set out by MADE-BY to 'make sustainable fashion common practice'."
To support the integration of these key assets and to further enhance our sustainable apparel service offering, Anthesis were delighted to welcome two senior hires from MADE-BY: Ria Kearney and Holly Browne.
"We are excited to have Ria and Holly join our global apparel team. Their expertise, along with the MADE-BY tools and services, further strengthen our capabilities in the clothing sector. Holly and Ria will work with the team to evolve the MADE-BY assets and continue to provide capacity-building support to the apparel industry." says Technical Director Susan Harris.
As well as working directly with a wide range of individual brands and retailers, MADE-BY was also involved in a number of sector-wide, multi-stakeholder initiatives including the Alliance for Responsible Denim, the European Clothing Action Plan (ECAP) and the Sustainable Clothing Action Plan (SCAP). Through ECAP, MADE-BY worked with several European brands and retailers to support them on developing and implementing sustainable fibre strategies with a view to reducing the environmental impact of their collections. We are proud to now be continuing to work with these brands and retailers through Anthesis on the last phase of the program, which will culminate at the end of 2019. Both the Anthesis and MADE-BY teams have worked with the Sustainability Clothing Action Plan since the inception of the sector commitment, and we are delighted to be able to jointly support its work going forward. MADE-BY provided support to a number of the SCAP signatories over the years, including guidance, resources and benchmarks relating to sustainable fibre and circular design strategies.
By acquiring MADE-BY assets and welcoming two of its senior consultants, Anthesis hopes to continue the mission set out by MADE-BY to 'make sustainable fashion common practice'.
Contact us
We'd love to hear from you
Anthesis has offices in the U.S., Canada, Colombia, the UK, Ireland, Italy, Germany, Sweden, Spain, Andorra, Finland, China, the Philippines and the Middle East.
[hubspot type=form portal=3887711 id=615ca462-bdcc-4537-8360-ec12f2372585]
Webinar: Introduction to the Higg Index
A practical workshop delivered jointly by Anthesis and the Sustainable Apparel Coalition, with Honor Cowen, Elena Kocherovsky and Lauren Zahringer.
Sustainability Reporting and Brand Communications
"I've worked with several teams and individuals within Anthesis and have been continually impressed by the quality and concerted effort they put into delivering value to our business through our sustainability programs."
Jaclyn Allen Director of Corporate Sustainability, GUESS?, Inc.
"It was a joy working with Anthesis. They provided a wealth of experience in enabling us to understand the nuances of the metrics so that we could put our best foot forward in our sustainability report. In short, I give Anthesis my highest recommendation as a Corporate Responsibility partner and publisher, and I would not hesitate to work with them again."
VP Investor Relations, Leading Technology Firm
Anthesis offers pragmatic support for sustainability reporting, helping companies and organisations find value in what can otherwise be a time consuming, complicated and sometimes expensive process.
Benefits of Sustainability Reporting
Every organisation's needs are different so we offer a wide range of services to help plan, write and design sustainability reports:
Identify and understand emerging risks and opportunities that your organization may face, and how those translate into your material topics.
Target your communications to the needs of your key stakeholders – employees, investors, customers, NGOs, regulators.
Align your report with best practice reporting frameworks including the Global Reporting Initiative Standards, International Integrated Reporting Council, Sustainability Accounting Standards Board, Dow Jones Sustainability Reporting Index), Carbon Disclosure Project, UN Global Compact and others.
Create a repository of answers to stakeholders' questions.
Use the reporting process to drive ownership and accountability of sustainability performance into the business, as well as measure performance improvement.
Connect your reporting process and focus areas to the business and to commercial strategy.
Build and protect your reputation.
Sustainability Reporting Experience
We work with organisations both large and small across the world to help them develop sustainability reporting and communications most relevant for their key stakeholders. Our clients include:
Arista Networks • Bose • Cisco • CMC • Colas • Exponent PE • Guess?, Inc.• Kingfisher • Lindsay Corporation • Maxim Integrated • Melco • Network Rail • Provident Financial • Tesco • The North Face • Urban & Civic • YOOX Net-a-Porter •
For more information contact Ben Tuxworth.
Contact us
We'd love to hear from you
Anthesis has offices in the U.S., Canada, Colombia, the UK, Ireland, Italy, Germany, Sweden, Spain, Andorra, Finland, China, the Philippines and the Middle East.
[hubspot type=form portal=3887711 id=615ca462-bdcc-4537-8360-ec12f2372585]
Strengthening the Sustainable Apparel Service Offering at Anthesis – Part 2: GoodBrand
In this three-part series, we highlight Anthesis' acquisitions of 2019 through the lens of the relevant skills, tools, and projects of each company for our textile and apparel clients. This second blog introduces recently acquired impact-led innovation consultancy, GoodBrand.
What can apparel learn from coffee?
'Smallholder coffee farmers are exposed to unacceptable levels of uncertainty and risk to their livelihoods, stemming chiefly from climate change and economic volatility.' This is the analysis not of an NGO, but of Jean-Marc Duvoisin, the CEO of Nespresso, who has led his organisation's drive to 'de-commoditise' coffee.
As a commodity, cotton shares many of the same challenges as coffee.
Cotton is one of the fibers that underpins the success of the apparel industry, accounting for 43 percent of the European market. It is predominantly grown by smallholders – up to 99 percent of cotton comes from smallholder farmers. It is also mostly grown in developing countries and is a major source of employment, with as many as 250 million people depending on its cultivation or processing for their livelihood.
Coupled with the threat of increasing temperatures, drought and unpredictable rainfall from climate change, the apparel sector faces a real business continuity challenge presented by these environmental and social realities.
With similar challenges, solutions from the coffee sector could be adapted and applied to cotton.
Working to foster a more sustainable livelihood for smallholder farmers made business sense.
Nespresso case study
GoodBrand started to work with Nespresso in 2002, supporting the company in the creation of its unique sourcing program, Nespresso AAA Sustainable Quality™, co-created with the sustainable agriculture and certification NGO, Rainforest Alliance.
Through agronomists working on the ground in 12 markets, AAA upskills farmers practices and sets 39 socio-environmental, quality and productivity standards, incorporating requirements regarding fair treatment such as harassment, child labor, minimum wage and freedom of association, that are audited every six months. In return, as a preferred supplier, farmers receive a premium for their coffee and greater income security.
Today, 80 percent of the world's coffee still comes from smallholders, where farmer succession is far from guaranteed and the crop depends on a certain climate for optimal yields. The risk to Nespresso's supply chain meant a clear business case was quickly established. Working to foster a more sustainable livelihood for smallholder farmers made business sense.
The creation of this shared value is reflected by the 70,000 farmers now on the program. Nespresso expects to source 100% of its coffee from AAA farmers by 2020.
Following the launch of AAA, GoodBrand supported Nespresso in identifying further opportunities for innovation. They looked at how to translate Nespresso's sourcing program into engaging consumer propositions and communications, most notably the 'revivals' range. Nespresso used the range to work with partners on reintroducing coffee farming to places where it had collapsed owing to conflict or low levels of economic development, like 'Aurora de la Paz' coffee from Colombia and 'Suluja' coffee from South Sudan.
They also developed the first pension scheme for Colombian coffee farmers with the Colombian Ministry of Labour, the Aguadas Coffee Growers Cooperative and Fairtrade International.
Applicability to the apparel
In a world where perceptions of the apparel sector are set by 'fast fashion', consumers' concern around the environmental and social costs of their clothing is growing. It is important for brands to demonstrate how they are sourcing their raw materials sustainably and transparently. Further, it is in their business interests to ensure that the livelihoods of smallholder cotton farmers are improved, to help them be more productive and to ensure they adopt more stretching socio-environmental standards.
Nespresso believe that that every cup of coffee can have a positive impact. We enjoy working with clients in the apparel and footwear sectors that also want to make this true.
The Anthesis apparel team is working closely with GoodBrand, drawing on their experience with Nespresso and others, and are ready to offer clients support in developing strategies and launching responsible sourcing programs that are integrated into their organisation's wider business strategy.
About GoodBrand
Founded in 1998 by Dean Sanders, GoodBrand is made up of experts in innovation, corporate strategy, brand marketing, sustainability and impact investing. The business was built on the conviction that it is possible to marry business success with sustainability, and that this can be a source of strategic advantage for companies.
By acquiring GoodBrand, Anthesis has strengthened its strategy offer, building on our expertise and experience and further enabling us to answer the complex questions our clients face, with the ambition to make an impact at scale.
About the Authors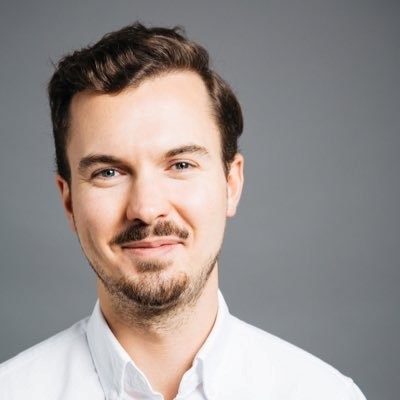 Charlie Oliver is a Consultant at GoodBrand, part of Anthesis Group. He works across innovation and strategy, while also helping to spread the message that enterprise and capital can be part of the answer to a more sustainable future.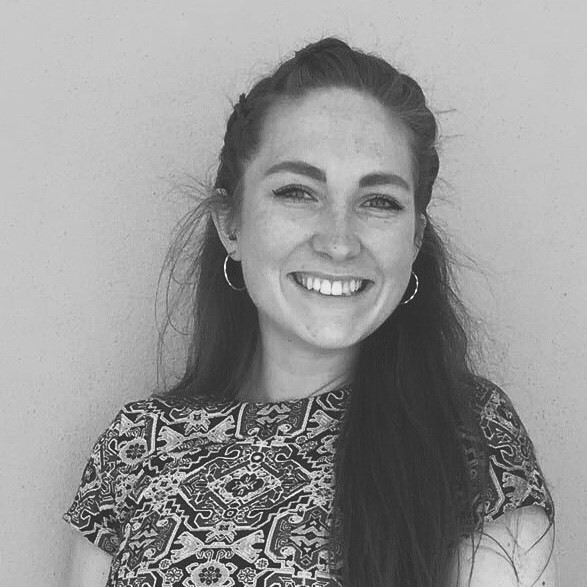 Claire Richards is a Strategy & Communications Consultant at Anthesis, specializing in sustainable supply chains and stakeholder engagement. She has worked closely with clients operating in retail, grocery and apparel sectors, including one of the UK's leading supermarkets and a global tech company.
Contact us
We'd love to hear from you
Anthesis has offices in the U.S., Canada, Colombia, the UK, Ireland, Italy, Germany, Sweden, Spain, Andorra, Finland, China, the Philippines and the Middle East.
[hubspot type=form portal=3887711 id=615ca462-bdcc-4537-8360-ec12f2372585]
Anthesis Group Expands Sustainable Apparel Capability with the Appointment of Elena Kocherovsky
"Elena has worked tirelessly to improve sustainability performance in the apparel and textile industry. Her appointment strengthens our team and further validates our ambition to be a world leader in creating sustainable value & impact"
Anthesis Group deepens its leadership position in the sustainable apparel space with the addition of Higg Index Expert Elena Kocherovsky as Principal Consultant.
Elena formerly served as Senior Manager with the Sustainable Apparel Coalition (SAC) where she specialized in the implementation of the Higg Index, a suite of SAC-developed tools used by the apparel, footwear and textile industry to standardize the measurement of a company or product's sustainability performance. Elena oversaw the development and deployment of the Higg Facility Environmental Module, and has particular insight into the engagement of the global apparel and footwear supply chain.
Elena will continue to support SAC members in leveraging their Higg data, as well as to provide supporting services focused on Higg Index utilization and data insights. Elena is already well known to Anthesis, having worked closely with the Anthesis Apparel team in her former role at the SAC.
Elena brings with her a wealth of experience that will be applied immediately with Anthesis clients, including expertise in supply chain environmental sustainability; energy, water, and other impact management, and environmental data collection and analysis.
On her appointment, Elena says "I am thrilled to be joining Anthesis and for the opportunity to blend my experience from the apparel and footwear industry and my specialization in the Higg Index with Anthesis' impressive data analytics and technology edge. There is a great need in the industry for support and guidance around how to utilize the vast quantity of data that has been collected in recent years, and Anthesis is uniquely positioned to help businesses leverage that data to drive meaningful impact. I look forward to expanding my support of the apparel, footwear and textile industry in this new role."
On Elena's appointment, Chris Jones, Anthesis Group President, North America and Asia-Pacific says "We are thrilled that Elena has joined us. Elena has worked tirelessly to improve sustainability performance in the apparel and textile industry. Her appointment strengthens our team and further validates our ambition to be a world leader in creating sustainable value & impact for organizations in this important industry sector."